Achieve Straighter Teeth With Invisalign Treatment in Connecticut
You may be a candidate for Invisalign if you are not satisfied with your smile because of crowded or crooked teeth.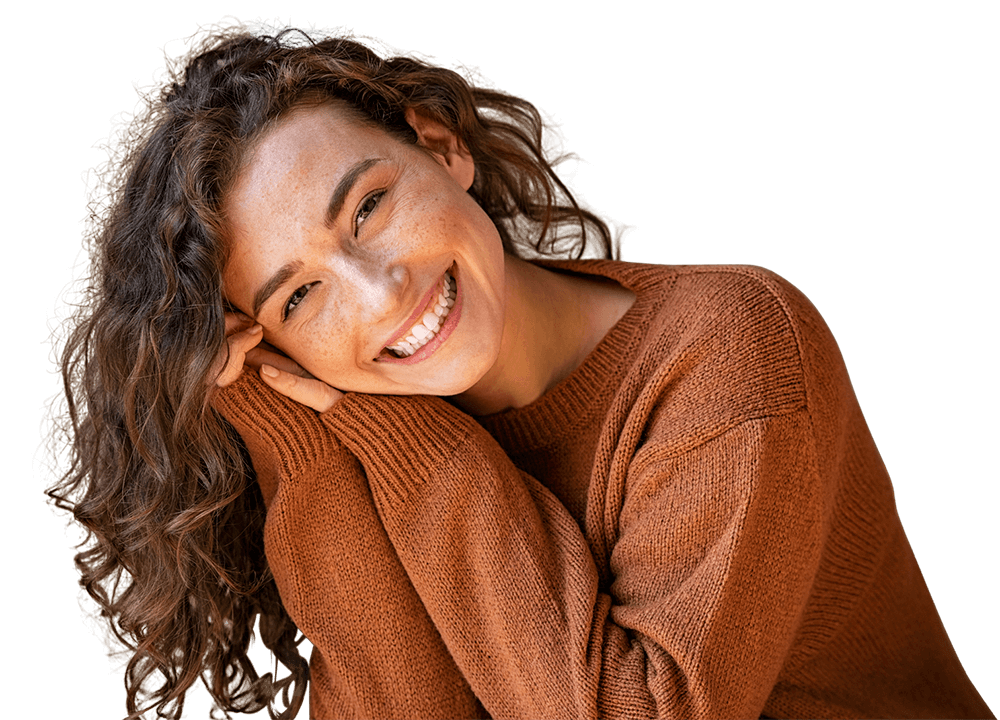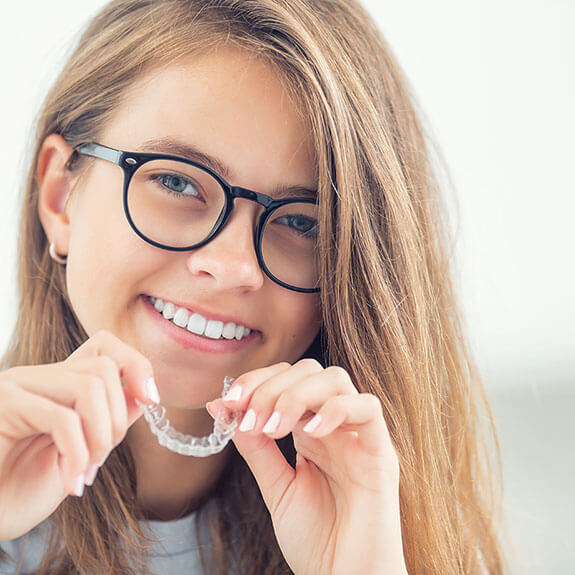 Why Invisalign?
Invisalign® dentistry offers patients many benefits, including:
A healthy smile
A comfortable fit
Easy to remove and clean
No wires resulting in a lowered risk of teeth and gum irritation
Lower restrictions on the food and beverages you can consume
Short treatment options
Over time, as you progress through the trays, your teeth become straighter and straighter.
What to Expect
Before

Treatment

To prepare for Invisalign treatment, make sure you are up-to-date on your dental cleanings. Our Invisalign dental team will review treatment progress and any special instructions to either the patient or a parent/guardian during each visit.
During

Treatment

At Sunrise Family Dental Care, we use the latest technology, including 3M™ Unitek™ products, CEREC Ortho, iTero digital scanning, and 3D imaging, to give you the best and brightest smile possible. Your treatment length will be determined by your dentist and orthodontist, who will work together to determine a treatment plan based on your unique, individual needs.

Invisalign treatment can take as little as 10 weeks, or can require a more extended period of time. Our orthodontist will answer all your questions and personally communicate your treatment progress.
After

Treatment

After your first visit, you will be reevaluated every two weeks for a new set of Invisalign trays. This helps to ensure that they fit correctly. If you have any problems in between your visits, be sure to contact us.
Your First Visit
Your first visit will consist of an initial scan and exam, so that the orthodontist can get a better idea of what your dental needs are. After an initial scan, you will be given two sets of aligners to last you for four weeks. By the end of your visit, you will be on your way to getting a whole new smile.

Modern Dentistry
You can find all the latest technology at our Connecticut office.
Judgment-Free Office
We're here to help you feel confident in your smile. We provide a safe, judge-free zone for any dental issue or concern you have.

On Your Schedule
Taking care of your dental health should fit within your schedule. We have flexible hours so you can get the care you need.
Are you worried about the cost of a visit to get Invisalign? Don't panic. We work with your insurance plan and offer flexible payment plans for your convenience.








No Insurance?
No Problem.
Making An Appointment Is Easy
Don't have insurance? That's not a problem with us. We offer payment plans and accept most major credit cards, personal checks, and more.
I have extreme fear of dentist. Everyone was amazing with me and made me feel very comfortable. Dr D is very patient and took time to explain everything. Looks like I will finally be getting a nice smile. Thank you Sunrise Dental
I had not seen a Dentist since the start of Covid so I was hesitant. My wife reassured me that Sunrise was exceptional so I've just finished my first visit and she was correct! Everyone was friendly and helpful. Very professional and highly recommended!
I have such bad anxiety about the dentist and her at Sunrise Family. My feelings are heard and they take the time to help me through it so my dental needs are meet. Dr D has been my one and only dentist for 20 years
Dr. Deros and his staff took excellent care of me and made a not so pleasant root canal tolerable and easy. Dr. D is very skilled, straight forward with treatment options and I feel I can trust this practice. I am very please with my hygienist there and the dental assistants are wonderful.
I had an emergency visit when they were already booked up for the day. They squeezed me in and went above and beyond in care. 10/10 would recommend. SHOUT OUT TO MARI for hooking it up!
First time coming to this office for my sons cleanup and I have to say I was beyond impress. The office was clean and the staff was very friendly. They took their time and told me and my son what they were going to do step by step. Definitely a great office I would recommend.
I came in here sometime last week, and I can't stop thinking about how nice my experience was! Ashley at the front desk was super sweet and helpful with all of my questions. She was very professional and made me feel welcome and because of her I'm sure the rest of the staff is wonderful as well. I will definitely call to schedule my appointment once my schedule clears up!
Sunrise family dental is a great place to bring your family for a great dental cleaning. They make you feel very comfortable, they treat you like family and the staff is always ready help you with any concerns or needs you may have.
Aiysha was absolutely wonderful today. Not only does she clean my teeth and gums but she is so caring and I know every time that I am getting the best care! She also made sure to help me get them white for my special day. She is personable and cares about her patients! I love her!
I am very nervous when starting with new dentists or doctors in general. I was pleasantly surprised how kind,patient and professional the staff were. The Office was immaculate. Dr.Furman was so kind, patient, skilled and explained the procedure in detail with me. I would rate this experience as the best I've ever had.
FAQ
Frequently Asked Questions