Create A Preventative Care Routine With Us
Our dental specialists in Waterbury can help you build a good oral hygiene routine by providing teeth cleaning, polishing, and fluoride treatments to help you feel confident in your smile.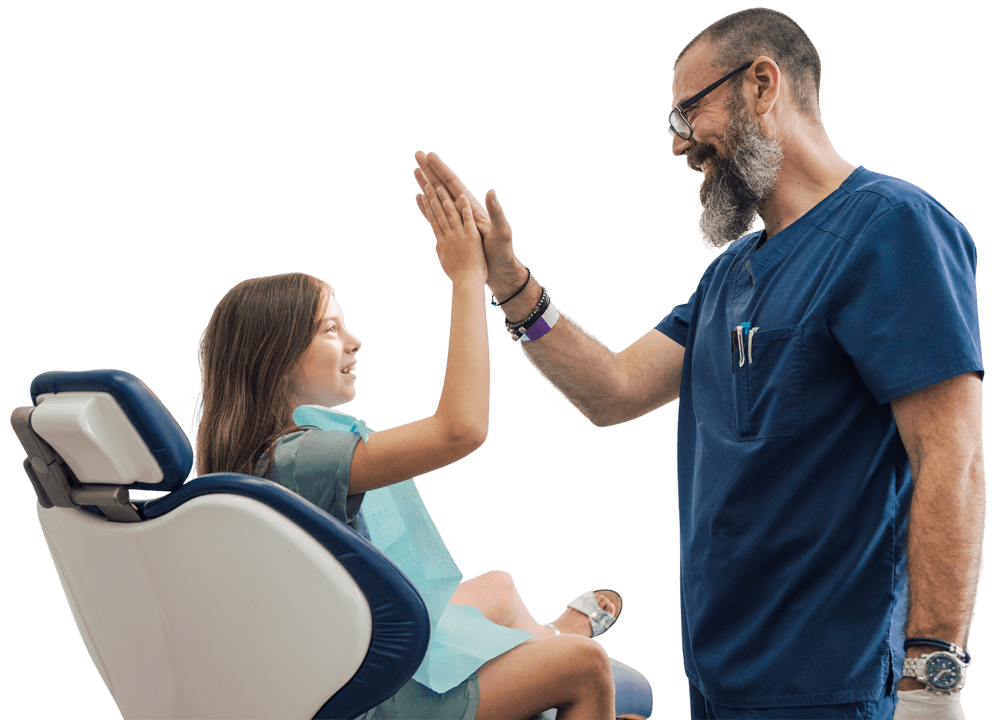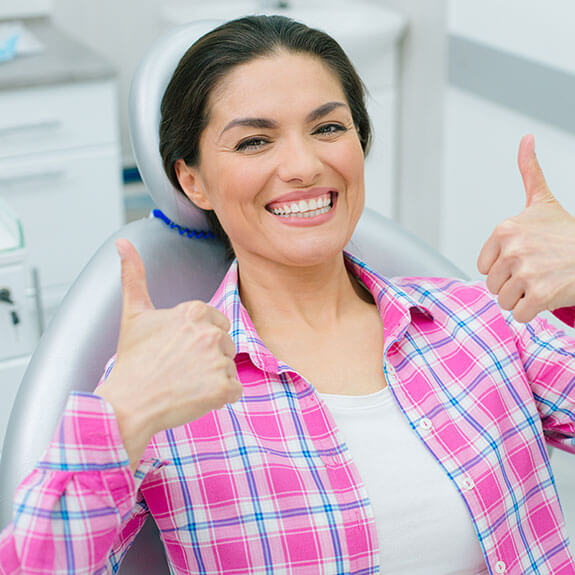 Why Preventative Care?
To properly take care of your teeth and gums, it is essential to have regular dental checkups and professional dental cleanings. Preventive dental services will help:
Identify and treat early dental issues before they become serious.

Remove plaque and tartar buildup in both the seen and unseen surfaces of your teeth.

Help prevent cavities and other potentially painful problems.
Good oral hygiene and preventive dentistry can help reduce the risk of dental problems and secondary health issues that stem from poor dental health.
Diabetes

Heart diseases

Respiratory issues

Cancers

Low birth weight and premature births have also been linked to oral health
What to Expect
Before

Treatment

Preventive dentistry starts at home and continues in your dental office visits. It is all about avoiding problems that can arise down the line.

Education on proper oral hygiene, routine care, proactive cleanings, diagnosis, and treatment, can ensure and maintain strong, cavity-free teeth. Brushing, flossing, and other regular routine care can help you prepare for your preventative care dentist visit.
During

Treatment

You can expect services like oral exams, regular cleanings, educational instructions, and x-rays during your preventative dental care visit. This will help identify and treat early dental issues before they become serious.

Some general dentistry services range from 30 minutes to a few hours, depending on the level of preventative dental care that you need. On average, a cleaning visit takes about 90 minutes. We offer dental sedation services and other things that can make you more comfortable during your visit.
After

Treatment

After your preventative dental treatment, here are a few things to keep in mind:
You may experience some

discomfort. Be sure to get plenty of rest.

Maintain good oral hygiene in-between visits.

Schedule a follow-up visit if you begin to experience any problems.
Your First Visit
Our dentists and staff want to ensure that you and your family achieve optimal oral health. It is never too late or too early to practice preventive dental habits. Your first visit will take about 90 minutes and include services like a teeth cleaning, an exam, and plenty of time to speak with your dentist about any concerns.

Modern Dentistry
You can find all the latest technology at our Connecticut office.
Judgment-Free Office
We're here to help you feel confident in your smile. We provide a safe, judge-free zone for any dental issue or concern you have.

On Your Schedule
Taking care of your dental health should fit within your schedule. We have flexible hours so you can get the care you need.
Are you worried about the cost of a preventative care visit? Don't panic. We work with your insurance plan and offer flexible payment plans for your convenience.









No Insurance?
No Problem.
Making An Appointment Is Easy
Don't have insurance? That's not a problem with us. We offer payment plans and accept most major credit cards, personal checks, and more.
Aiysha was absolutely wonderful today. Not only does she clean my teeth and gums but she is so caring and I know every time that I am getting the best care! She also made sure to help me get them white for my special day. She is personable and cares about her patients! I love her!
I have extreme fear of dentist. Everyone was amazing with me and made me feel very comfortable. Dr D is very patient and took time to explain everything. Looks like I will finally be getting a nice smile. Thank you Sunrise Dental
Dr. Deros and his staff took excellent care of me and made a not so pleasant root canal tolerable and easy. Dr. D is very skilled, straight forward with treatment options and I feel I can trust this practice. I am very please with my hygienist there and the dental assistants are wonderful.
I am very nervous when starting with new dentists or doctors in general. I was pleasantly surprised how kind,patient and professional the staff were. The Office was immaculate. Dr.Furman was so kind, patient, skilled and explained the procedure in detail with me. I would rate this experience as the best I've ever had.
Sunrise family dental is a great place to bring your family for a great dental cleaning. They make you feel very comfortable, they treat you like family and the staff is always ready help you with any concerns or needs you may have.
First time coming to this office for my sons cleanup and I have to say I was beyond impress. The office was clean and the staff was very friendly. They took their time and told me and my son what they were going to do step by step. Definitely a great office I would recommend.
I had an emergency visit when they were already booked up for the day. They squeezed me in and went above and beyond in care. 10/10 would recommend. SHOUT OUT TO MARI for hooking it up!
I had not seen a Dentist since the start of Covid so I was hesitant. My wife reassured me that Sunrise was exceptional so I've just finished my first visit and she was correct! Everyone was friendly and helpful. Very professional and highly recommended!
I came in here sometime last week, and I can't stop thinking about how nice my experience was! Ashley at the front desk was super sweet and helpful with all of my questions. She was very professional and made me feel welcome and because of her I'm sure the rest of the staff is wonderful as well. I will definitely call to schedule my appointment once my schedule clears up!
I have such bad anxiety about the dentist and her at Sunrise Family. My feelings are heard and they take the time to help me through it so my dental needs are meet. Dr D has been my one and only dentist for 20 years
FAQ
Frequently Asked Questions